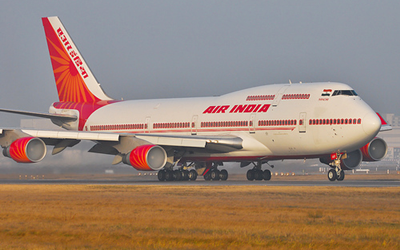 India's giant carrier Air India is spurring its own controversies.
After much slammed 'not allowing people who came 55 minutes early' and delaying the flight by 45 minutes as an MP is busy shopping, Air India on Monday is in news for forgetting to load Governor's luggage in the flight.
ESL Narasimhan, governor of AP and TS on Monday flew by Air India to Delhi on a three-day-tour. But after half-an-hour, the flight which was headed to Delhi was called back to Hyderabad. The reason: AI staff didn't load Governor's luggage. Even though the program was scheduled much prior, the negligence of AI staff costed an hour time for all the passengers who boarded the flight in which the governor was flying. AI authorities have started an investigation into the incident.